LightCoce - H2020
Building an Ecosystem for the up-scaling of lightweight multi-functional concrete and ceramic materials and structures
Since 2019 FIW collaborates and works with various companies, universities and research institutes from 9 European countries in the LightCoce project funded by the European Commission's H2020 Programme. The project coordinated by National Technical University of Athens (NTUA) aims to create an ecosystem of business innovation to cover the gap in the up-scaling and testing of multi-functional lightweight concrete, ceramics, advanced ceramic materials and structures.
The LightCoce consortium consists of 16 core partners and 10 industrial partners, each world leading experts in their fields. The core partners comprise 5 pilot scale facilities operating in the construction and aerospace industry and 5 additional groups (Characterization, Modelling, Standardization, Regulation, Safety and Environmental assessment, Data Management and Innovation Management) that provide key services to the successful development of the materials and their exploitation strategy. The industrial partners represent the initial customers and end-users for the test beds facilities.
In the project, FIW coordinates the characterization activities. Here, the main scope is the characterization of morphological, thermal, hygrothermal and mechanical properties of materials and products developed within the project. Furthermore, FIW is also responsible to manage the quality performance of the characterization group through the establishment of a quality management system and the organization of validation measurement and/or round-robin tests. A first validation test program developed to ensure a high-quality standard among the partners of the characterisation group showed excellent performance and high-quality results. A second validation program is currently running.
FIW is also leader of the pre-normative research and standardization task of the project. Standardization is the key point for the exploitation of new products and thanks to the extensive knowledge and experience of the LightCoce network, we will provide guidance through the pre-normative and standardization landscape for the new products. We will offer help to identify existing standards or EADs applicable to the developed materials and also during the steps necessary to request an EAD.
The website of the consortium is on this page: www.lightcoce-oitb.eu
LightCoce – Innovative together
The spinoff LightCoce OITB has been established in the framework of the LightCoce project and will provide support and assistance to the users entering the ecosystem for the development of new concepts in the fields of lightweight concrete, conventional and advanced ceramics.
Enterprises, especially small and medium (SME), and Research & Development organizations around Europe operating with concrete and ceramics will have the opportunity to enter the ecosystem at fair conditions and cost.
The spinoff LightCoce is a one stop shop that offers services covering the whole value chain from the design and upscaling phase to the commercialization. The services also comprise characterization methods, process modeling, quality assurance and monitoring, standardization, safety and innovation management delivering a complete package to assist the development of new business ideas.
Further information can be found on this page: ww.lightcoce.com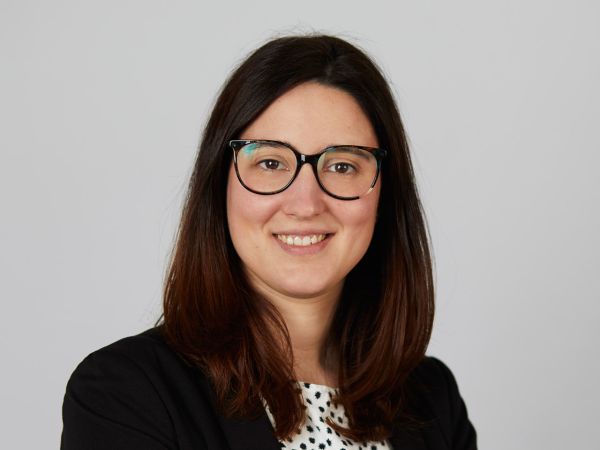 Chiara Cucchi
M.Sc.