Voluntary European certification schemes KEYMARK
While CE marking primarily indicates compliance with legal minimum standards, voluntary certification programmes offer consumers real added value: tested and certified compliance with uniform European quality standards. With such a programme, different European and national building authority requirements can be brought together and different verification procedures can be bundled at one level. In addition, these certificates can be used to demonstrate compliance with individual requirements for the respective application. However, "voluntary" does not always mean "voluntary", meaning that there are different degrees of freedom for certification depending on the programme or certification mark.
KEYMARK is the voluntary certification scheme of the European Committee for Standardisation (CEN). The implementation for thermal insulation materials takes place in the "Insulation KEYMARK", which regulates the certification for insulation materials for buildings and insulation materials for building equipment and industrial applications in the "Scheme Rules". KEYMARK certified products are allowed to carry the protected CEN KEYMARK sign.
The requirement for inclusion in the "Insulation KEYMARK" catalogue is a European product standard (EN) under which the insulation material falls. The KEYMARK certificate confirms for the listed products the compliance with the nominal values, levels and classes declared by the manufacturer according to the EN.
If no EN standard has yet been issued for an insulation material or if properties that are not regulated in the EN also need to be certified, it is possible to implement this in individual voluntary certification programmes or in the quality assurance according to VDI 2055 for technical/industrial applications.
The "Insulation KEYMARK" Scheme Rules require the annual testing of all properties declared according to EN on samples taken at the manufacturing plant. For insulation materials for building equipment and industrial applications, all properties must be verified on each certified product (product certification). For insulation materials for buildings, all declared nominal values, levels and classes within a product group are tested once a year.
FIW München is an empowered body and a registered laboratory according to the "Insulation KEYMARK". Furthermore, FIW München is a member of the "Quality Assurance Committee" (QAC), the steering committee of the Insulation VDI/KEYMARK certification scheme as well as of the "Scheme Development Group" for the preparation and amendment of basic documents.
Your Contact for certification of insulating materials
Construction sector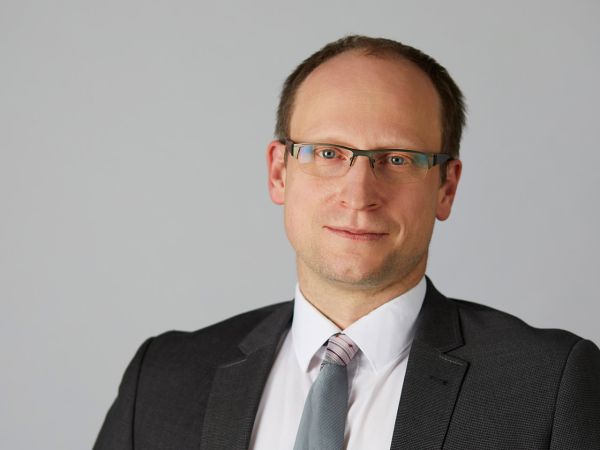 Dr. rer. nat.
Andreas Schmeller
Technical insulation materials
Ralph Alberti